Wagstaffe Hall
Weekend Hire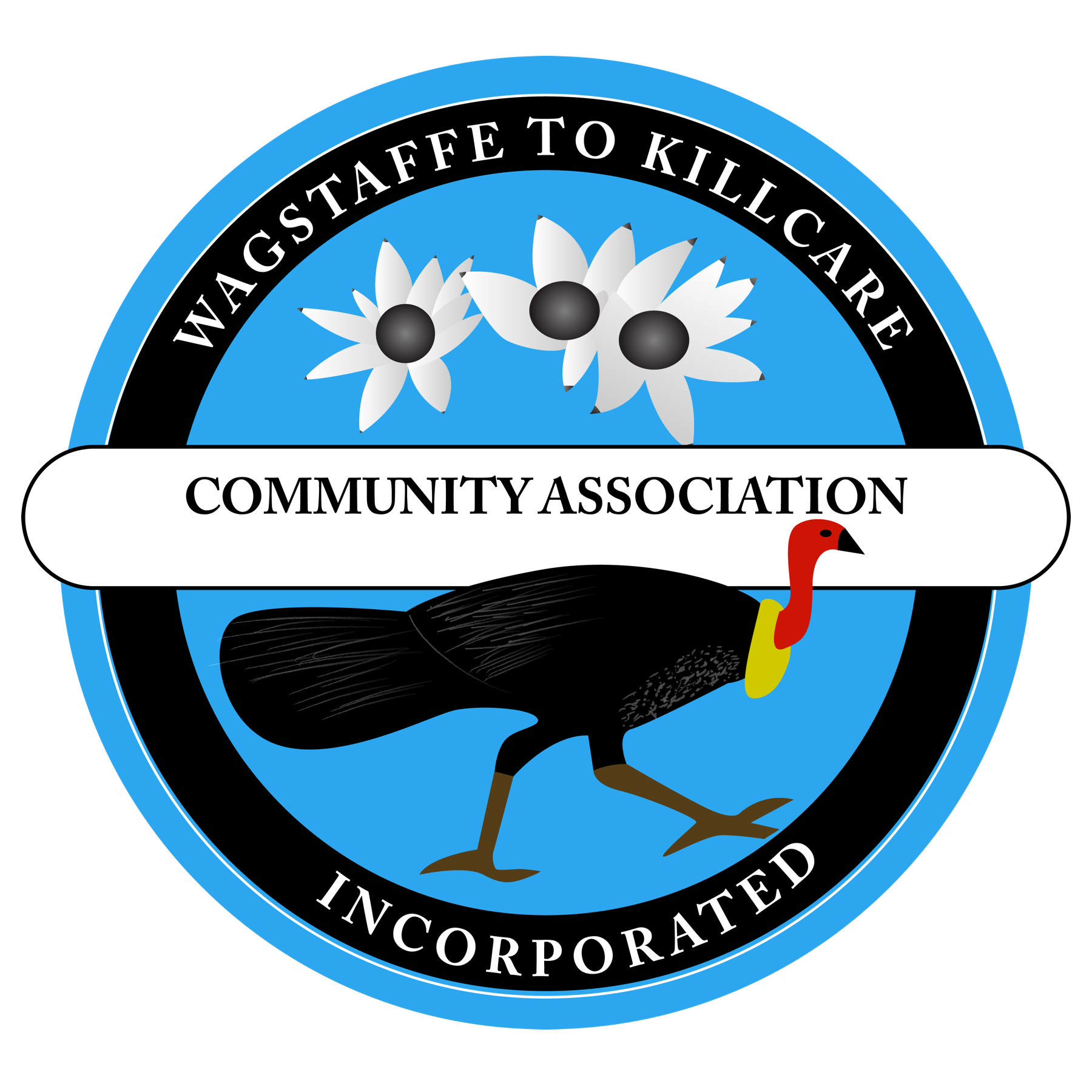 Wagstaffe Hall is situated on the waterfront, at 55 Wagstaffe Avenue, Wagstaffe, overlooking the scenic Brisbane Water.
How to Book the Hall
For a single event - in the first instance, contact us to ensure that your preferred date is available.
Please phone 0476 033 650 or email hall@wagstaffetokillcare.org.au
Then download the Single Event Booking Form, complete it, and post to:
Wagstaffe Hall - Bookings
PO Box 4069
Wagstaffe NSW 2257
OR email to hall@wagstaffetokillcare.org.au
Should you wish to discuss a regular weekday booking, or a series of multiple bookings, please phone 0476 033 650 OR email hall@wagstaffetokillcare.org.au
Please note:
If your booking is in the name of a company, a for-profit entity, or an incorporated body, you must provide evidence of paid up Public Liability Insurance, current for the date of your booking
Hall Hiring Costs are as follows:
WEEKEND HIRE
(any period from 4 pm Friday to
11 pm Sunday and/or PUBLIC HOLIDAYS)
$50.00 per hour
3-day 'Weekend BLOCK' HIRE
(for the period 4 pm Friday to 11 am Sunday inclusive)
$750.00 flat rate
ALL OTHER TIMES
$25.00 per hour
PLUS:
 
Basic BOOKING FEE (non-refundable)
$100.00
Security & Damages BOND (refundable)
$500.00
CLEANING FEE
$150.00
and optionally:
 
Access to Additional Tables and Chairs
$100.00
Access to Baby Grand Piano (experienced players only)
$150.00
Advanced AV Equipment + WiFi   [NB: Std. microphones and PA audio system are incl. in the standard booking fee]
$250.00
Please note some of the above charges may be discounted for the following:-
Local, non-profit community based groups or organisations
Small for-profit groups providing a service or benefit to our local community
Small group meeting or seminars
DEPOSIT
Please note, the Basic Booking Fee - PLUS 50% of your Total Hire Cost - is required to secure your booking.
What's on at the Wagstaffe Hall?