A BIG THANK YOU TO ALL OUR FIREFIGHTERS – a community event held on Sunday 4th November at 4.00pm
Over 300 people were present at Wagstaffe Hall to thank our firefighters. Most people helped by bringing along a plate, so that eight large tables groaned with delicious food. Extra food as well as wine, beer, soft drink, tea and coffee were provided by the Association.
The Association's President, Dr Peta Colebatch thanked the assembled crowd for coming and of course lauded the firefighters for a job well done. Her remarks were received with sustained cheering for the firefighters. Local fire brigade captain, Michelle Biddulph, responded and also reminded us of the need to prepare for the future.
Present on the day were local councillor, Jim MacFadeyn and local member Debra O'Neill. Ms O'Neill auctioned a presentation pack of two bottles of Parliamentary wine signed by the Prime Minister, raising $500. Together with many donations, large and small, a total of over $8400 was raised on the day for our local brigade. A personal donation of $10,000 from local identity, John Singleton, was also announced.
WTKCA member, Ian Bull put together a slideshow of the fire event and this was much appreciated by the crowd. It is hoped that this presentation can be made into a DVD and made available to the community.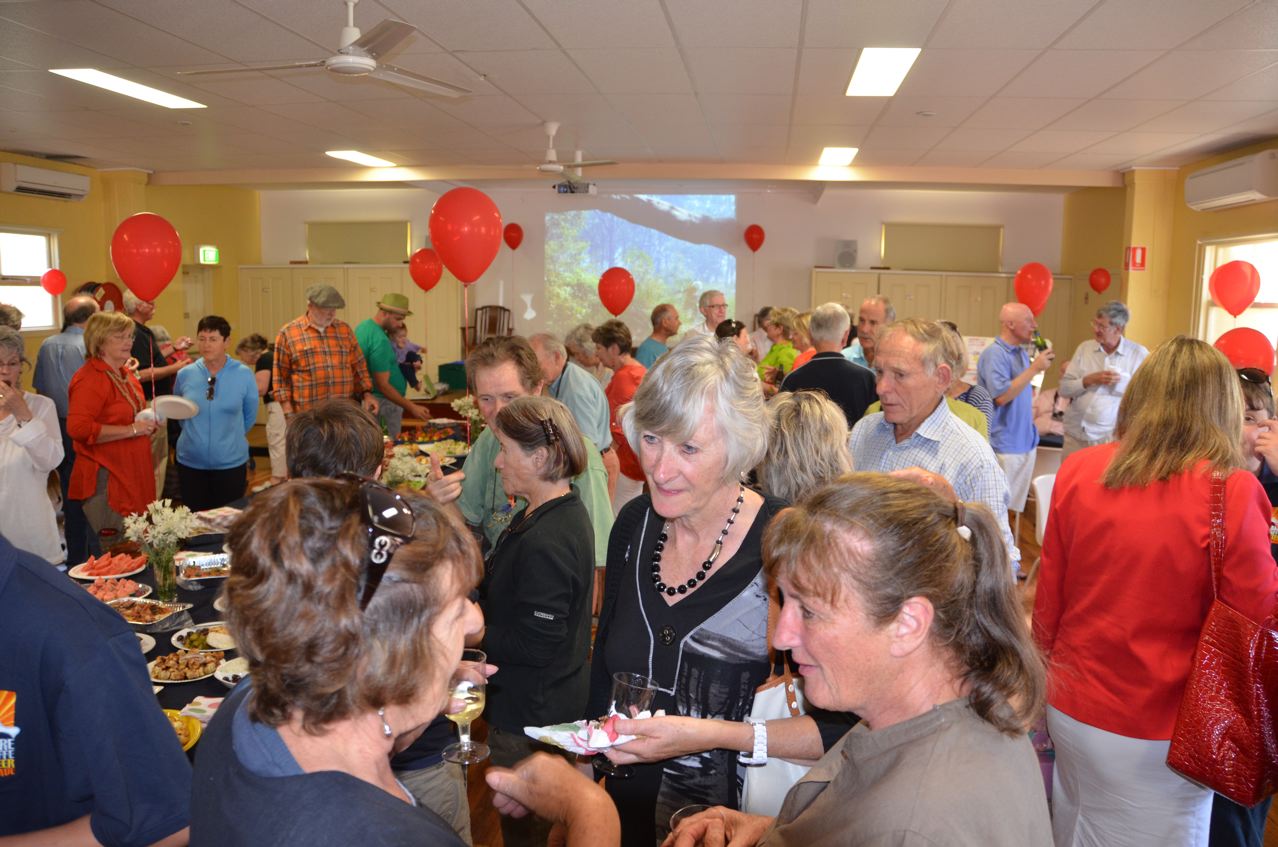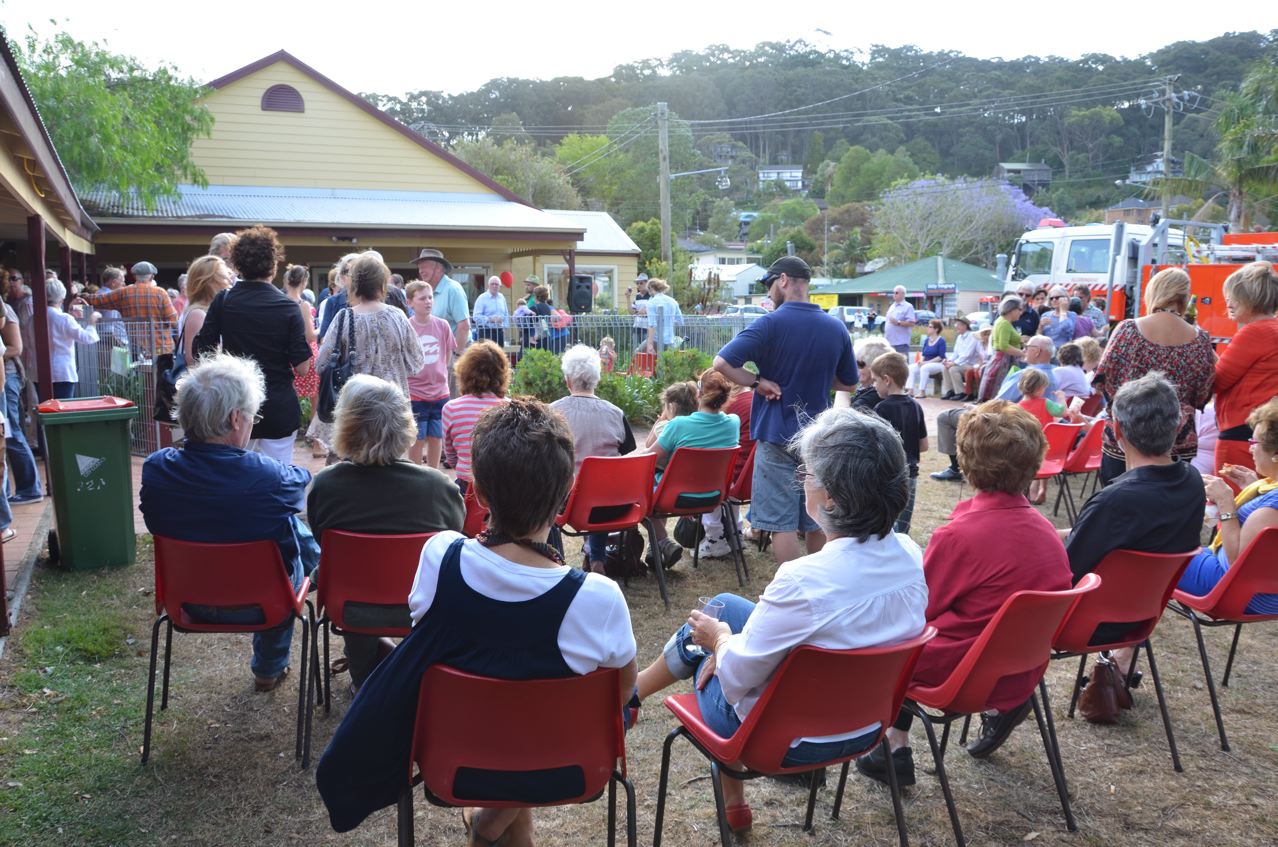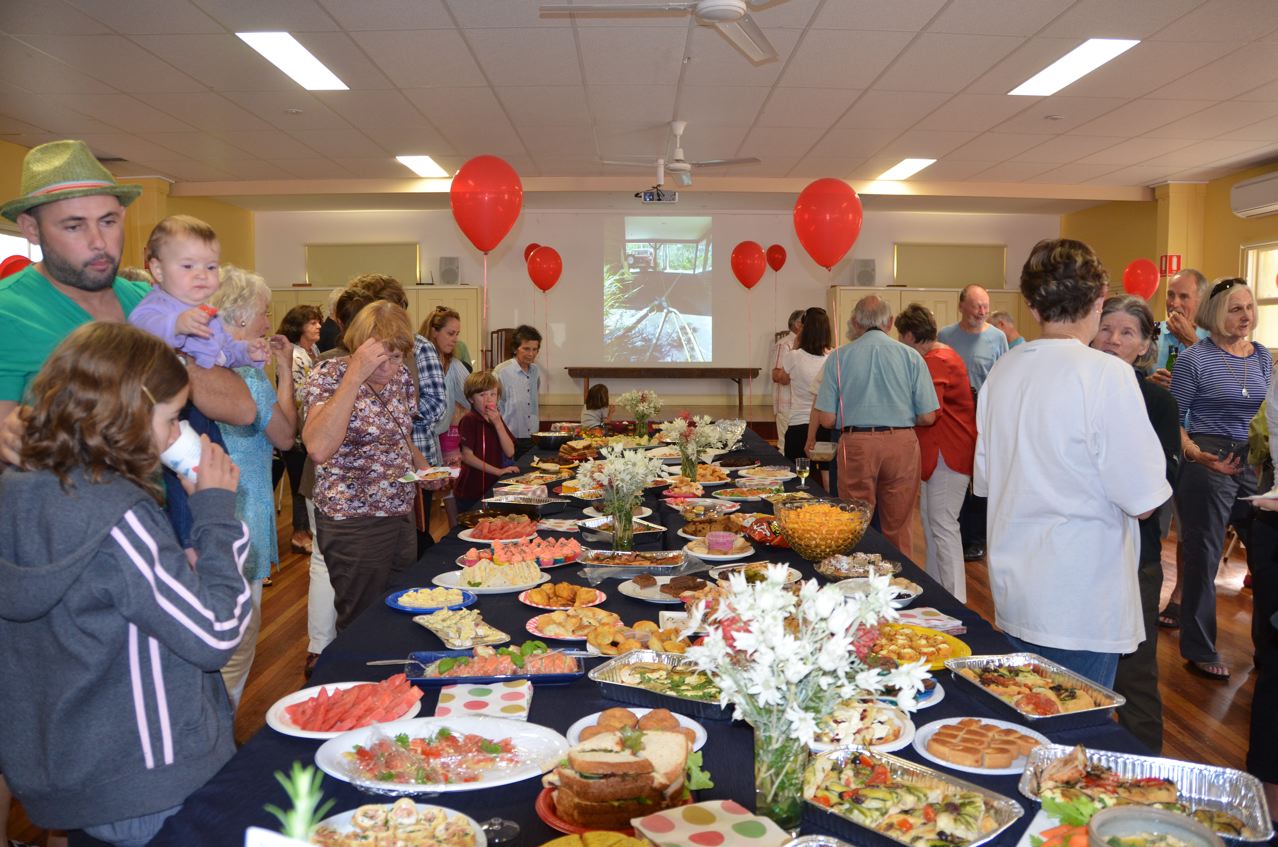 Note: All photos by Elaine Odgers Norling – elaine.norling@gmail.com
NOW AVAILABLE – A DVD SLIDESHOW – THE BOUDDI BUSHFIRE
BUY ONE AT WAGSTAFFE STORE – $10 – PRODUCED BY WTKCA
ALL PROCEEDS TO THE KILLCARE-WAGSTAFFE RURAL FIRE BRIGADE